Check out our latest game!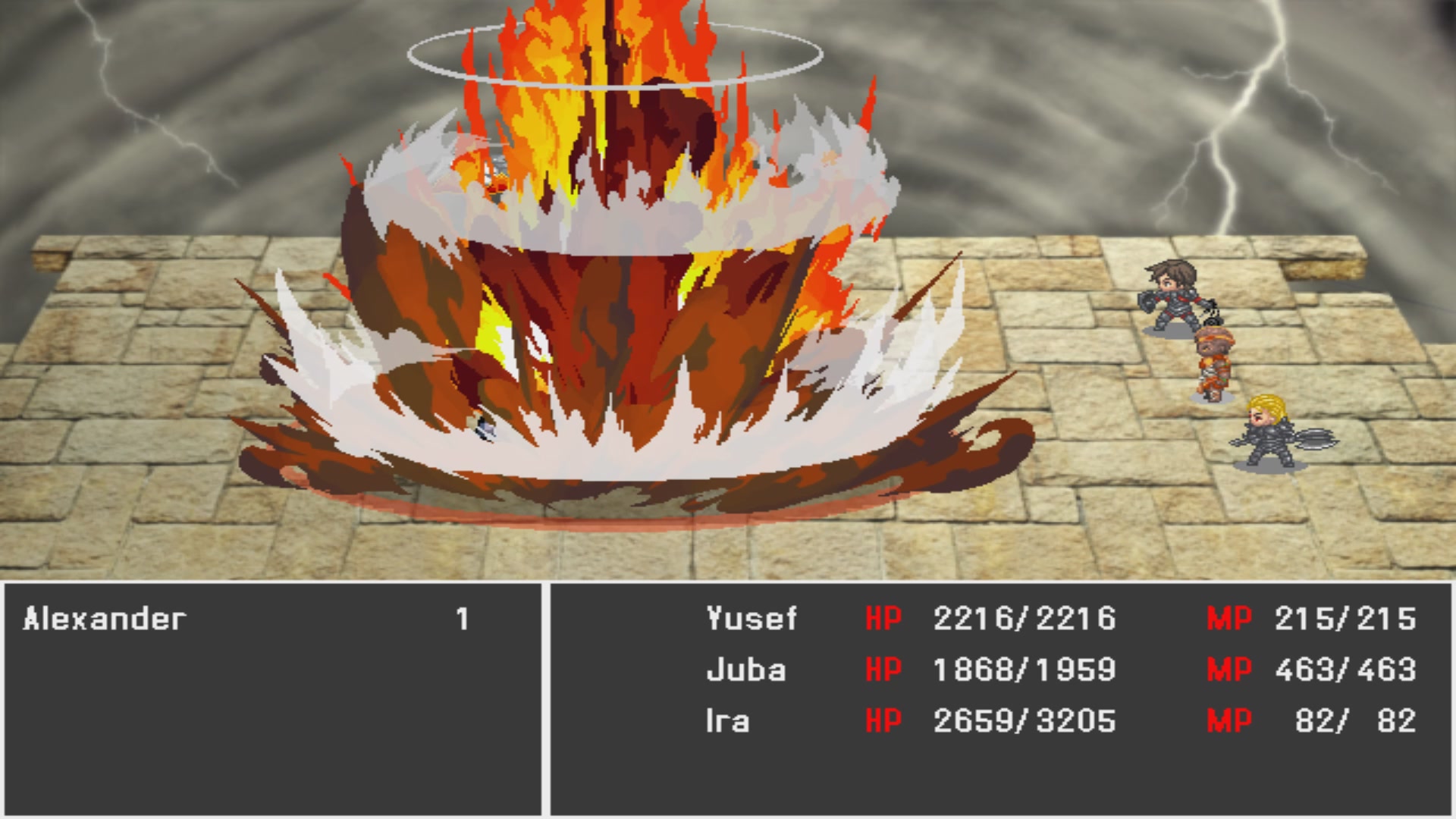 By Any Means Necessary
During the first world war, a mysterious portal appeared at the top of the mountain of Rondo. Monsters were crawled out of this portal and started attacking all the humans, from all nations. The nations put aside their differences and entered a covenant, with the hope of finding and destroying the source of this portal.
Captain Yusef Athros, from the Sylon empire, has been exploring the Castian Sea, and has just received an order to head to Lavinan Island. What will captain Yusef find in this island?
Follow Captain Yusef Athros and his team on their quest to find the source of the monster spawning portal in this turn-based 2D rpg.
Available on Steam.
Game Features
Trigger additional round actions by meeting battle requirements. These can include having certain combinations of status effects or the current status of the team.


Scroll system to enhance character stats and abilities.


No items can be used in battle. Rely on the character's abilities to complete your quest.


Multiple side quests. Find the hidden dungeon, collect the most powerful scrolls, hunt beasts in the Norsfolk swamp and defeat all the monsters in the Pet Arena.


Screenshots